Cultivating Self-Appreciation is essential to becoming comfortable in your own skin.
I'm not talking about staring at your navel or taking a deep dive into narcissim. Rather, I'm talking about being able to look at yourself in the mirror at any given moment and comfortably say to yourself in your reflection, "I like me!"
I'm talking about moving into a mindset where you recognize that as a human you make mistakes, but you don't need to beat yourself up over them any more; that you actually have a choice over what occupies your brain.
Where do we start?
The first step is courageously taking action.
We face and embrace the discomfort of looking at those parts of ourselves we might otherwise suppress or deny.
We intentionally choose to be kind to ourselves. We open-heartedly embrace our successes and gently acknowledge our failures.
And we practice this daily.
Does it work?
YES!
I created these simple and practical tools for the students in my Cultivating Mindful Compassion course. I use these tools over and over again, for myself, and with students/clients.
Research on neuroplasticity shows us that we have the power to rewire our brains. Which means the more we practice something (like thinking kind thoughts about ourselves) the more we create lasting change.
I want to share with you my 5-step technique for embracing self-appreciation.
For free. Because the more of us walk around with peace of mind, the happier we are all going to be.
Are you ready?
All you have to do is say yes.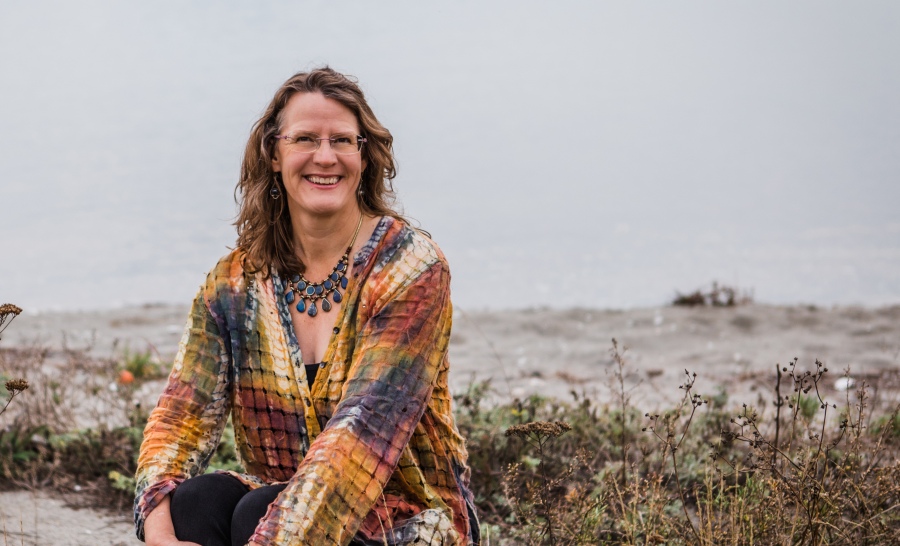 Hi! I'm Amy Pattee Colvin
I first discovered qigong and compassion meditation in the early-1990s through a teacher who blends Taoism, Buddhism, and Confucianism.
Within meditation, he also taught how to integrate stillness with the natural movement of internal energy (qi) as an effective method for transforming physical, mental, and emotional challenges.
I later learned this Yi Jin Jing series, and found it harmonized perfectly with my long-time practice.
As well as teaching qigong and compassion meditation, I authored Amazon #1 Bestseller, Cultivating Compassion: Simple Everyday Practices for Discovering Peace of Mind and Resilience, and am a popular teacher on the meditation app, Insight Timer.
Explore more about integrating qigong and compassion meditation into your life to develop resilience, befriend your inner critic, cultivate peace of mind, and sustain better health at amypatteecolvin.com. I work, play, and meditate on Samish Island, WA, with my husband Scott and dog Lily.