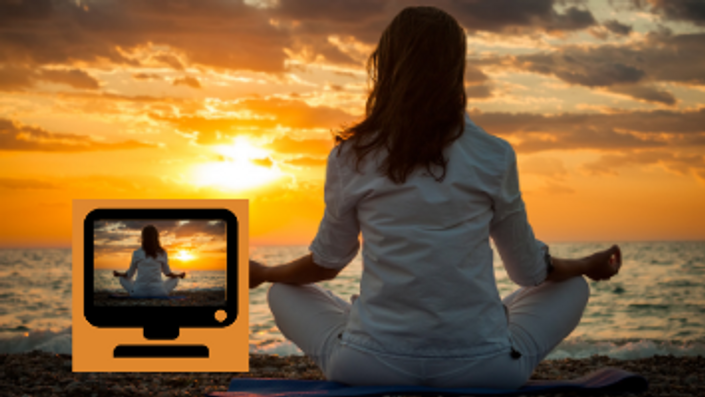 Cultivating Mindful Compassion
Self-Paced Program COMING SOON!
"With people like you, who are willing to share their knowledge, I have hope that the whole world can become a more peaceful and loving place."
~ Bonny McMahon
What Is Cultivating Mindful Compassion?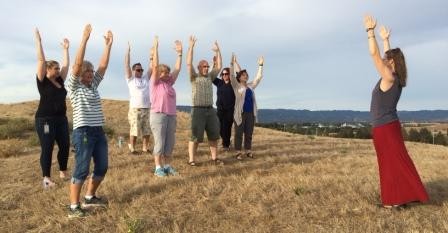 Compassion arises from an awareness of distress in self or others, an emotional resonance with that distress, and a desire to take action to help alleviate the distress.
At one time or another, we all face difficult and/or stressful situations. We all suffer in some way. Everyday stress, social pressures, and life experiences may make it difficult to fully express compassion. However, humans have a natural capacity for loving-kindness and compassion.
Broadening beyond mindfulness, the benefits of compassion meditation are profound. You will find contentment and a sense of joy that radiates outward to your loved ones, friends, even co-workers. A compassionate and accepting attitude, toward self and others, noticeably reduces distress in difficult times and builds a strong foundation of resilience.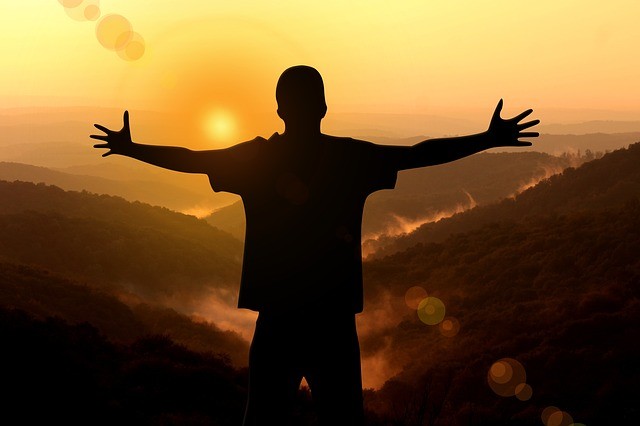 This program combines the essence of mindfulness and compassion with awareness of our internal energy (qi). We explore methods for intentionally choosing and deepening self-acceptance, self-appreciation, and compassion for self and others. Through instruction, discussion, and use of practical techniques, we explore ways to cultivate a vibrant, authentic, and positive life. This, in turn, allows us to better relate to self and others.
Blending Buddhist and Taoist philosophy with contemporary psychology and research, this curriculum draws from Stanford University's Compassion Cultivation Training and my 20+ year Taoist meditation practice.
Cultivating Mindful Compassion is:
Discovering, exploring, and growing (cultivating)
Present moment awareness and choosing to live our lives intentionally every day (mindful)
Extending our innate kindness toward, appreciation of, and concern for self and others (compassion)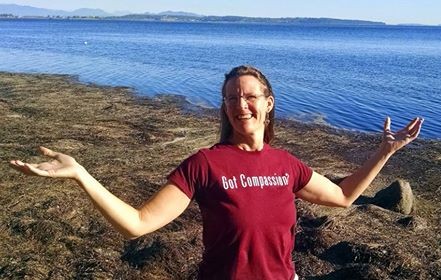 CMC's tools and techniques help you:
Compassionately engage your inner critic by embracing acceptance for self and others
Enhance vitality by recognizing and harmonizing with your body's natural energy flow
Strengthen your ability to be present and resilient in the face of difficulty, responding rather than reacting
Reduce rumination by settling your mind, expanding awareness of the current moment, and cultivating positive thoughts
Integrate mindfulness and self-compassion practices into everyday life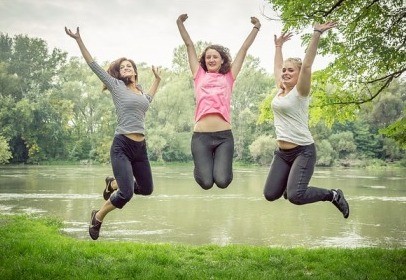 Resulting benefits include:
Reducing criticism and judgment for self and others through enhanced acceptance and compassion
Releasing mental or emotional blocks by moving toward peace, resilience, and creativity while dissolving anxiety and depression
Increasing your capacity to authentically engage, communicate, and collaborate in relationships, both at home and at work
Reinforcing your self-awareness, your ability to stay present, and the strength to make appropriate choices when feeling overwhelmed
Augmenting your job satisfaction and fulfillment and living a more peaceful, nurturing life at home or with family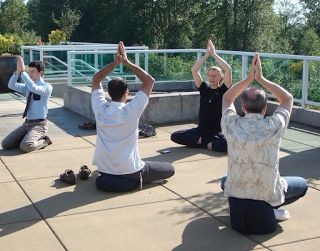 Course format:
Instruction of meditation techniques including seated meditation, mudra meditation, qigong, moving meditation
Large group discussion around a variety of themes related to acceptance and compassion for self and others
Small group/pair exercises pertaining to the week's theme
Guided meditation audio tracks for daily use which help develop kindness, empathy, acceptance, and compassion
Real-world informal practices to help you maintain daily compassionate thoughts and actions
Appropriate for those who are learning meditation for the first time, or wish to continue to develop their skills.
This is NOT a SELF-PACED course.
"Thank you. Thank you. Thank you for giving me the tools and helping me to have the courage to show my light and to be grateful and kind. It's just amazing the work that I'm continuing to do and that I did with you in the weekend workshop. From the bottom of my heart, thank you."
~ P. Salinas
Committing to a Regular Meditation Practice Helps You:
Remember to Focus on the Positive
Notice When Self-Critical Stories Arise, and Reminds You to Redirect Your Thoughts
Discover Peace of Mind and Reinforces Resilience
"This class has given me insight into the many subtle ways in which I have compromised compassion for myself. What a gift to be able to say authentically and clearly, "no thank you." To feel and understand that I'm not being selfish when I desire healthy alone time to recharge my batteries. To be able to say NO without feeling selfish and guilt ridden. That is the biggest gift I've received from this course.
The second is the subtle awareness of when I'm being cynical and self-critical instead of accepting situations. knowing I can "do my best and let go of the rest" has created a great sense of freedom.
I'm confident I will carry and practice these lessons learned and relearned while going forward in daily life. Thank you so much Amy."
~ P. Wenke
Cultivating Mindful Compassion is also available live.
Weekend Retreats: Saturday & Sunday 9:00 a.m. to 4:00 p.m.
Location: Samish Center for Mindful Compassion, Samish Island, WA (non-residential)
7-Week Interactive Online
We meet weekly via the Zoom.com virtual meeting platform
"Thank you so much for offering such a magnificent meditation program. You are a wonderful teacher, and your program is one of the best I ever experienced. Your course is thoughtful, fruitful, and has been created with love and intelligence. You have put ideas together in a way I've never heard before.
I am fond of Oprah's & Deepak's meditations, as well as Thich Nhat Hanh's teachings and meditations, however, I found yours to be unique with your wonderful messages that are so helpful to anyone's life. It has been a privilege to learn from you."
Hi, I'm Amy Pattee Colvin
What Sparked the Idea for Cultivating Mindful Compassion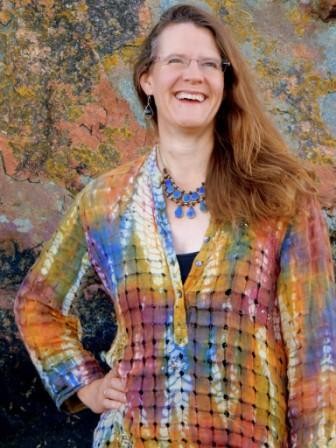 I'm an unshakable optimist, educator, and life-long learner dedicated to helping you discover fully and completely, that you are enough, even when you're not perfect.
But, I wasn't always an unshakable optimist. In fact, I was a fearful kid, with a low self-esteem, and often suffered from situational depression. But in the mid-90s I attended a weekend Taoist meditation workshop that led me to realize the powerful benefits of regular meditation and positive mindset.
Over the years, and via many hours of workshops and retreats, my life has unfolded in a remarkable and joyful way.
Augmenting my Taoist background, in 2014 I became a certified facilitator for Stanford University's Compassion Cultivation Training. Cultivating Mindful Compassion blends the best aspects of both my longtime Taoist practice and Compassion Cultivation Training.
I Created This Business to Make a Difference.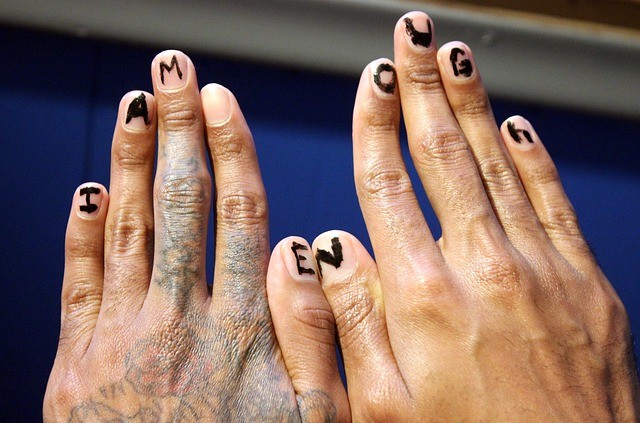 I want to help you build a life that you truly love.
I teach people how to become their own best friends, helping people embody self-compassion rather than holding it at an intellectual distance.
I encourage people to recognize that taking care of themselves has an impact not only on themselves but on their loved ones and the world.
Start your journey with me because the world needs your light to shine.
To learn more about me and how this course evolved, click here.

Frequently Asked Questions
How long do I have access to the course?
How does lifetime access sound? After enrolling, you have unlimited access to the guided meditations and resource documents. The interactive part of the class is finite and takes place during the Weekend Retreat or 7-Week Online option that you reserve.
What if I am unhappy with the course?
We would never want you to be unhappy! If you are unsatisfied with your purchase, contact us in the first 30 days and we will give you a full refund.